cidade de oxelo 9 big 200mm wheel venda quente 2 roda scooter
Pacote:

Caixa de 1pcs / cor, 2pcs no cartão para a cidade de oxelo 9 roda grande 200mm venda quente 2 roda scooter

marca:

HONGDUO

Lugar de origem:

Zhejiang, China (continente)
Descrição do produto
cidade de oxelo 9 big 200mm wheel venda quente 2 roda scooter
Detalhado pelo Produto
| | |
| --- | --- |
| Item  Name | 200mm wheel kick scooter |
| Material | 100 % Aluminum |
| Size | 92 cm x 16.5cm x 104cm |
| Wheel |  200mm x 30mm , PU wheel |
| Bearing | ABEC-7 |
| Height  | 3 position adjustable |
| Brake | Foot brake |
| Handle grip | NBR |
|  Max loading | 100KGS |
| Certificate | EN14619 |
Descrição do Produto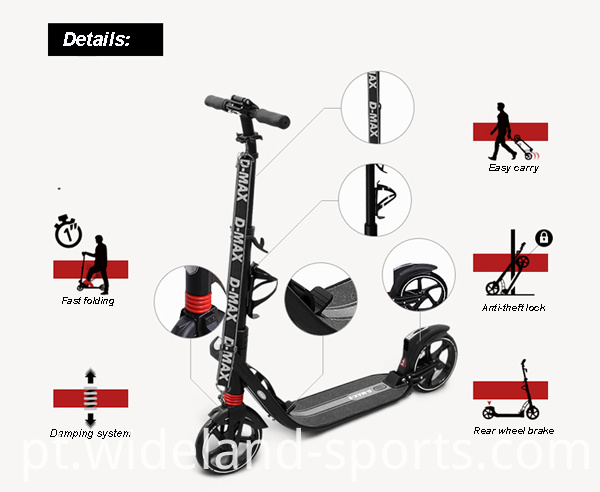 Pistola de chuteiro de roda grande dobrável de 200mm dobrável - Preto, branco, pode ser de cor OEM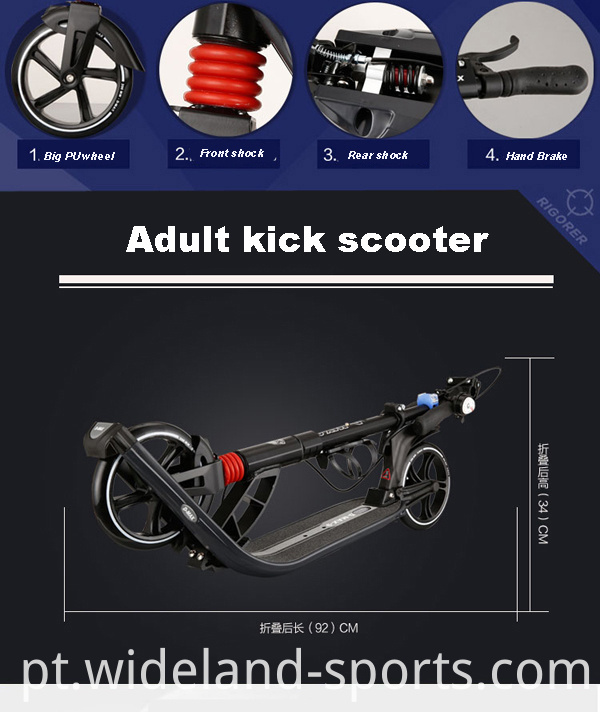 Rodas Elastic PU 200mm de alta qualidade
Frenagem da fivela dianteira, mais estável e firme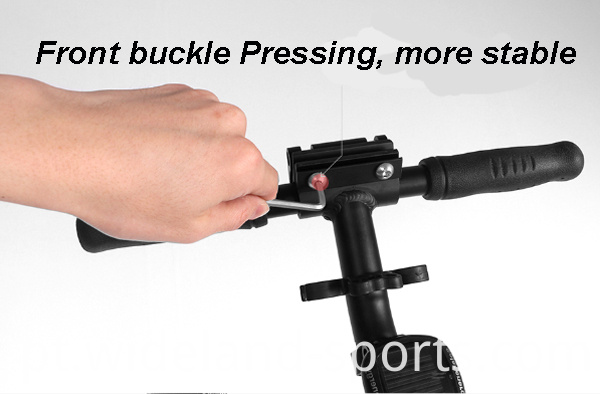 Todos os pedais de liga de alumínio, Design de lixa de lixa
Transporte conveniente, fácil de transportar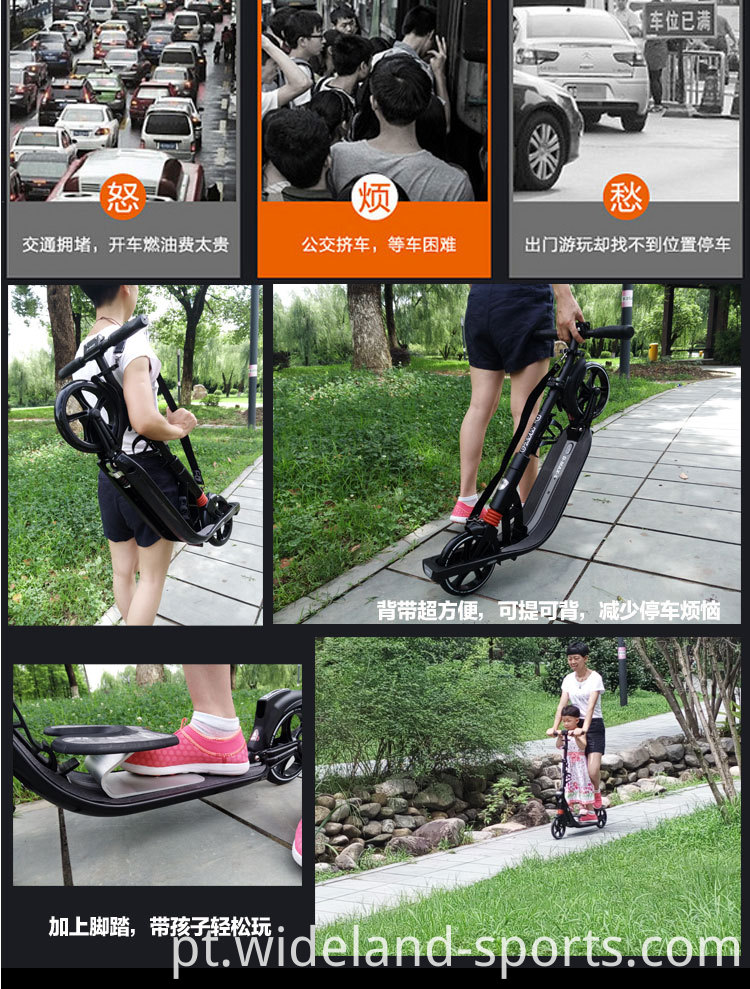 Cor para escolher: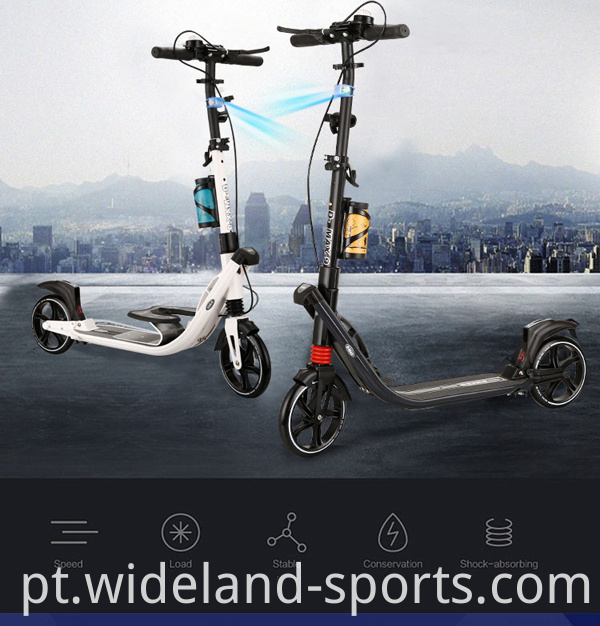 Embalagem e Envio 1pcs / caixa de cor, 2pcs no cartão
Nossos Serviços Se você tem alguma outra questão ou não está claro, contacte-nos o mais rápido possível.
Qualquer dúvida, sinta-se livre de contato comigo. Vou responder o mais cedo possível.
Aceite pequenas encomendas, MOQ
nossa alibaba trder garante 170 mil usd, se o pedido de garantia de comércio de alibaba obterá amostras grátis
24 horas on-line
Nós usamos a melhor qualidade de material antiderrapante, resistente ao desgaste antiderrapante, use segurança, há mais cores conforme você escolhe.
Fornecer alta qualidade e variedade de brinquedos esportivos high-end
Garantir condições de pagamento para compradores
Garantir o tempo de entrega pontual
Preço razoável e competitivo de alta qualidade
equipe profissional de manufatura e design
Informações da Empresa
About HomeDo Sports        
     YongKang HongDuo Industry&Trade Co.,LTD was established in 2001.We are professional in producing Skateboard, Kick Scooters and so on. Our products are popular all over the world based on high quality,competitive price,stylish designsand good service.
     Our products passed CE and SGS certificate. Our main market is Europe countries, Middle East, USA, Canada, South America, Australia etc
     Our products get its brand due to its quality and the speed to renew the product styles every year. Our factory make OEM for Disney, and supply to Walmart, Auchan
     Welcome to visit our company and hope we have chance to cooperate with you in the future!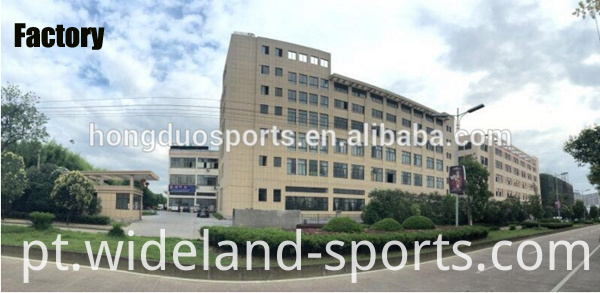 .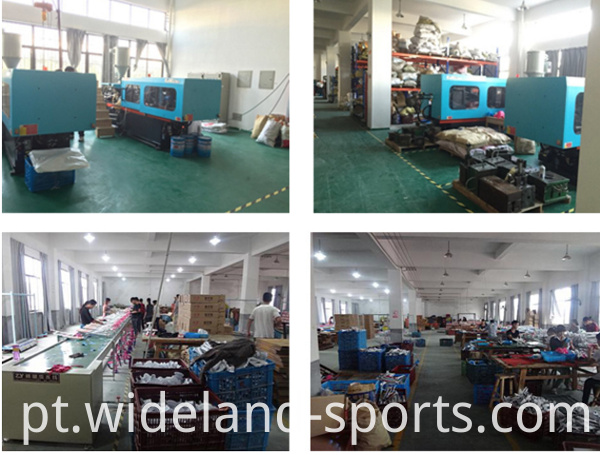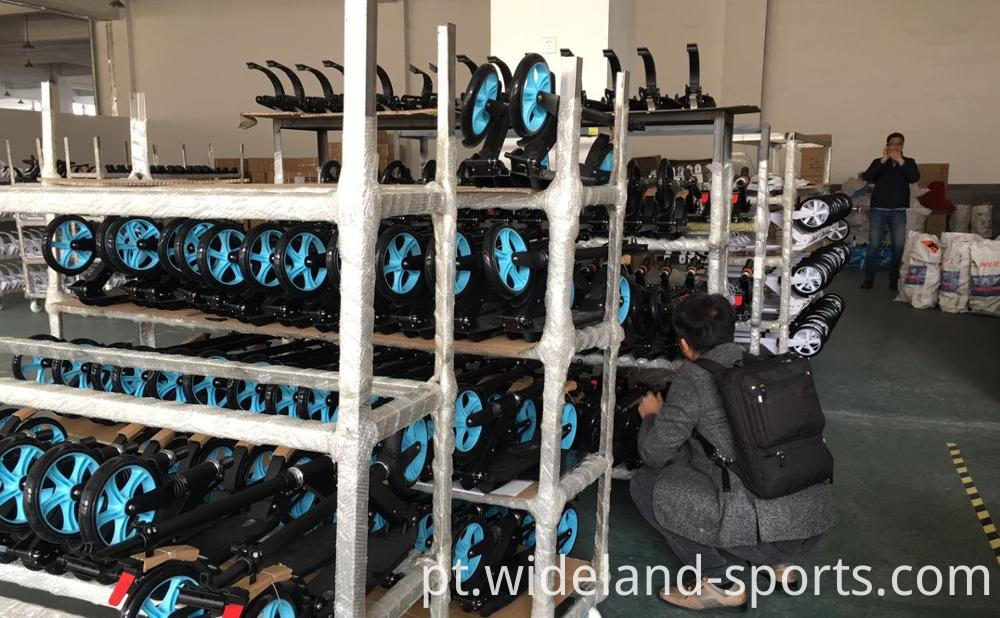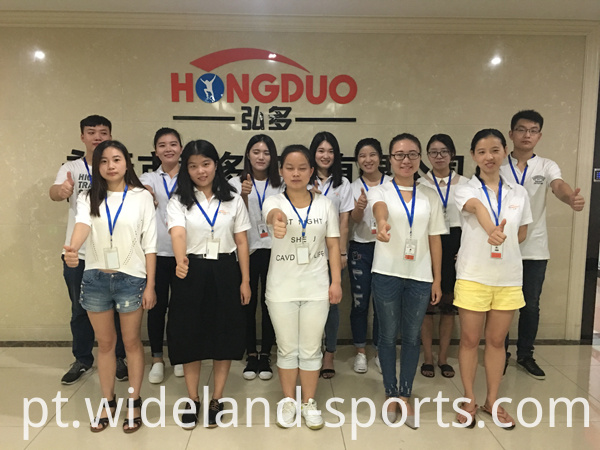 A exibição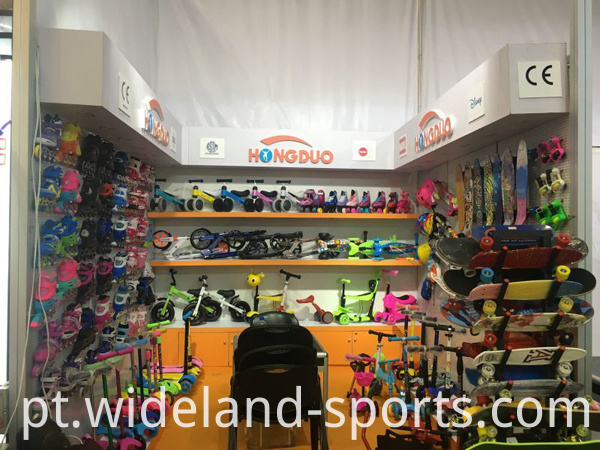 Perguntas frequentes 1. P: Onde a sua empresa está localizada? Como posso visitar lá?
A: No.15 Yinchuan Road, Desenvolvimento Econômico, Cidade de Yongkang, Província de Zhejiang, China. Bem-vindo a visitar nossa empresa.
2. P: Posso obter amostra e quanto tempo demorará?
R: Sim. Nós podemos fornecer uma amostra. E você precisa pagar pela amostra e pelo correio. Cerca de 7 dias depois de receber o pagamento, nós o enviaremos.
3. P: O que é o MOQ?
A: Nosso MOQ é 200pcs.
4. P: Posso ter o meu próprio produto personalizado?
R: Sim. Seus requisitos personalizados para cores, logo, design, pacote, marca de cartão, seu manual de linguagem etc. são bem-vindos.
5. P: Posso misturar diferentes modelos em um único recipiente?
R: Sim. Diferentes modelos podem ser misturados em um recipiente.
6. P: Qual é o tempo de entrega?
R: demorará cerca de 20-30 dias para terminar um pedido. Mas o tempo exato é de acordo com a situação real.
7. P: Quais são os termos de pagamento?
A: T / T, L / C à vista
8. P: Como sua fábrica realiza controle de qualidade?
R: Nós atribuímos grande importância ao controle de qualidade. Toda parte de nossos produtos tem seu próprio QC.
9. P: Qual certificado você possui?
R: Nós temos CCC, CE (EN71, EN14765), SGS, ISO9001, etc. Também podemos aplicar qualquer certificado se precisar, se a quantidade estiver OK.
CONTATE-NOS


QQ: 3076375672
Whatsapp: 0086 15993032293
Wechat: RUAN931371137
Skype: Steven Ruanfujie
Rede:
Grupo de Produto : Scooter Adulto
Enviar e-mail para este fornecedor